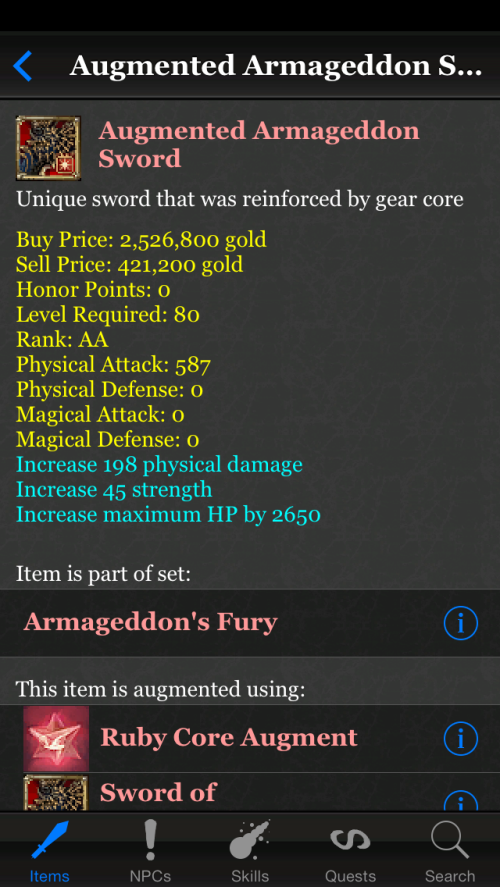 If you guys use an iPhone or an iPad, you must find it hard to read the site. So, I have created the Aika DB for iPhone and iPad!
It features all the data that you can find on this page, and includes a search functionality that will enable you to quickly search for all the Items, Quests, and NPCs that you need.
It costs $0.99 so I can eat since I'm unemployed at the moment, so please support me and enjoy the app!