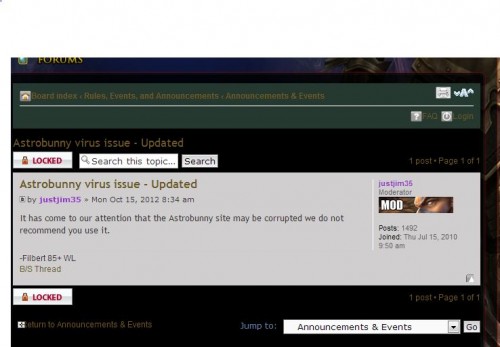 Hello everyone! I was alerted to a virus issue on my site by a friend who linked me this post here <The Post>.
Now, Google has been crawling my site for almost 2 years now and found nothing of the sort, but if someone picked it up, please let me know! I need to fix this so everyone else can browse my websites safely.
Also, I saw this post: <Another Post> that warned someone to do a virus scan
I'm pretty worried about this. It could be a problem that I could not find, so I'll need your help. Some people have replied and told me that they haven't found a problem so I'd like to thank you for that.
At the moment, I am looking through all the website files to see if there are any anomalies. Please whoever posted those topics in gpotato, please let me know how you confirmed the issue! Like me you are probably as concerned about the security of people viewing your website as much as I do.